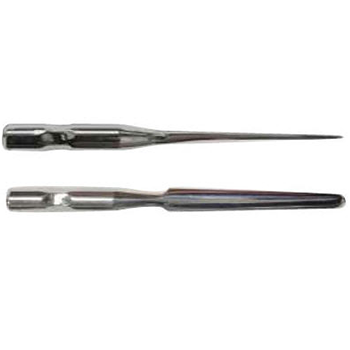 Veterinary Dental Vet Tome - Heavy Tip 5 Pack
Veterinary Dental Vet Tome - Heavy Tip is thicker than the standard flat tip (V2001) designed to be more robust and therefore lasting longer. The disadvantage is the tip does not bend & curve following the tooth root and should only be used on straight tooth roots. Stainless Steel and autoclavable.  Pack of 5 tips.
NOTE: All out of country tax & duty fees will be billed directly to purchaser upon delivery. All international orders are subject to higher shipping costs based on delivery location. DrBrettsPets will send you an invoice for shipping costs via email or you can contact jen@drbrettspets.com for pricing.
---
---
Returns / Warranty :
iM3 products have been manufactured with great care by highly qualified technicians using a wide variety of tests and controls designed to ensure faultless operation.

The quality of workmanship and unique design features used to build every iM3 are so good that our range of dental machines now carry a warranty which is setting new standards within the veterinary dental industry. Up to 5 years for our range of air driven dental machines including the GS, GS Deluxe, elite and Pro 2000 systems.
To maintain a high standard of quality control every dental system sold by iM3 is thoroughly tested and operated complete with the handpieces and coolant before it is packaged for delivery.

At iM3, our reputation and passion is your guarantee of advanced technology, unique features and quality workmanship. We design them, we build them, we service them and we love them. We know your iM3 workstation inside and out.